Damian "Jr. Gong" Marley was born on 21 Jul 1978 in Kingston, Jamaica. His birth name was Damian Marley. His is also called Junior Gong.
He is a rap and reggae artist, a humanitarian, and the youngest son of the late reggae legend Bob Marley. He has won three Grammy awards.Damian spends a lot of time with his brother Stephen at his "Lion's Den" studio in Miami Dade county Florida. He has a younger half brother Christian and a half sister Leah from his mother Cindy. Leah currently resides in Canada.
Damian "Jr. Gong" Marley released the following albums including Mr Marley (1996), Halfway Tree (2001) and Welcome to Jamrock (2005).
---
Trouble
Love and Inity
10,000 Chariots
Old War Chant
Party Time
Kingston 12
Keep on Grooving
Searching (So Much Bubble)
One More Cup of Coffee
Julie
Me Name Jr. Gong
Mr. Marley
Educated Fools
More Justice
It Was Written
Catch A Fire
Still Searching
She Needs My Love
Mi Blenda
Where Is the Love?
Harder (Interlude)
Born To Be Wild
Give Dem Some Way
Halfway Tree
Paradise Child
Stuck In Between
Halfway Tree
Stand A Chance
Sep 2005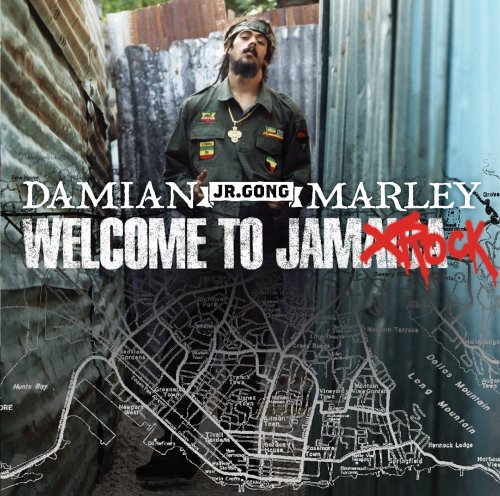 All Night
Beautiful
Road To Zion