Stinging sensation, a bad combination,
Tearing at each other all the time.
A need for aggression, a way of expression.
Where is the reason for the crime?

Bonded by hatred, sentenced to endless toil and strife.
Waiting for the time, to take away your life.
A fist full of fury, no judge and no jury,
There is a time and there's a place.
A rightful decision with perfect precision.
I think it's time to end the human race.
Bonded by Hatred...

It infects me, it annoys me,
It destroys me.
There's no reason for this treason,
Or what you've done.
Bad Blood
Bad Blood
Bad Blood
Bad Blood

It infects me...

Bad Blood...




Xentrix - Shattered Existence
Nov 2006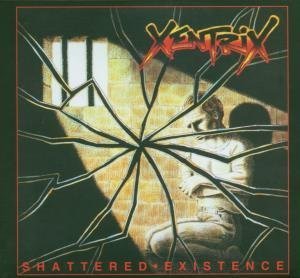 Ghost Busters [*]
Nobody's Perfect [*]
Interrogate [*]