How many times
Have you heard someone say?
"If I had his money
I'd do things my way"
But little they know
That it's so hard to find
One rich man in ten
With a satisfied mind

For money can't buy back
Your youth when you're old
Or a friend when you're lonely
Or a heart that's grown cold
The wealthiest person
Is a pauper at times
Compared to the man
With a satisfied mind

Once I was livin'
In fortune and fame
I had all that I dreamed of
To get a start in life's game
Then suddenly it happened
And I lost every dime
But I'm richer by far
With a satisfied mind




The Byrds - Turn! Turn! Turn!
Apr 1996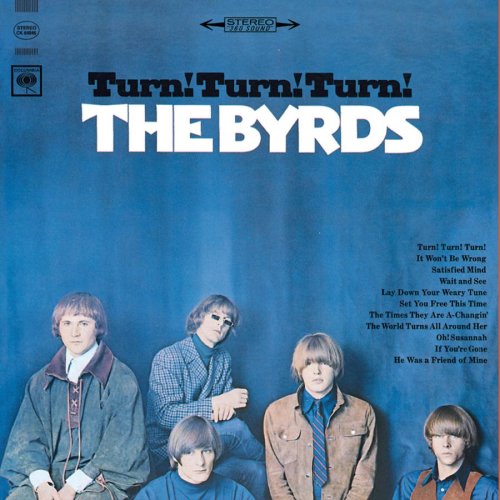 Turn! Turn! Turn! (To Everything There Is A Season)
The Day Walk (Never Before)
She Don't Care About Time (Single Verson)
It's All Over Now, Baby Blue (version one)
She Don't Care About Time (version 1 - take 2; Previously Unissued)
The World Turns All Around Her (Alternate Mix; Previously Unissued)
Stranger In A Strange Land (Instrumental)